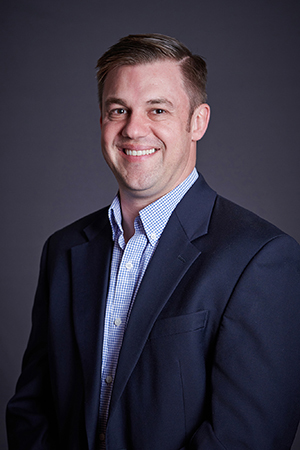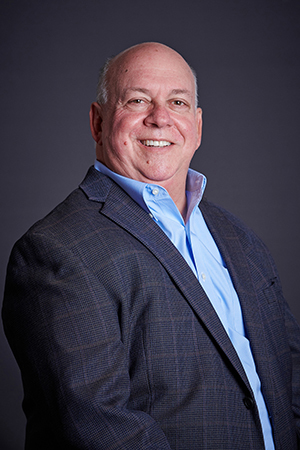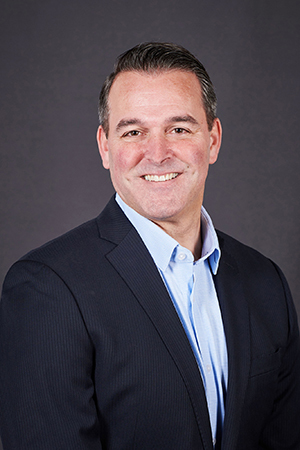 Ryan Plotkin, (left) President M-D Building Products, M-D Building Products CEO, Loren Plotkin (center)
and M-D Consumer President Kipp Collins (right)
OKLAHOMA CITY, OKLA. — M-D Building Products Inc. announced today it has formed four brand portfolio strategic business units. The new strategic business units will create efficiencies to strengthen the customer experience. The family-owned company is an industry leader in developing, manufacturing, and marketing a range of residential and commercial weatherization, flooring, caulking, and specialty extrusion products with manufacturing and distribution operations across the United States, Canada and Mexico.
The four new business units will include M-D Consumer; M-D Manufactured Solutions and Cardinal Aluminum; M-D Pro and Canadian Consumer; and Tower Sealants. M-D will continue to operate Morse Industries in Seattle, Washington and Cardinal Architectural in Louisville, Kentucky as independent operational groups.
"As the market continues to evolve, we are creating simplicity and greater efficiencies for our customers and partners with a focus on improving consumer experience on a channel-by-channel basis," said M-D Building Products President Ryan Plotkin. "This strategic formation of our business units occurs as the company experiences another strong year. The strategic business units create multiple career growth opportunities for our employees as we continue investing in our people so they can have long, rewarding careers at M-D."
Ryan Plotkin continued, "The new organizational structure will also allow us continued scale and growth at the same aggressive pace that we have experienced over the last decade. We will better serve our valued customers across the globe through supply chain management, leveraging our vast domestic manufacturing and sourcing capabilities, as well as cross-functional marketing and sales competencies. Ultimately, we believe the new strategic organizational structure will ensure we retain manufacturing jobs in North America and push new standards of innovation."
Each strategic business unit will be overseen by a division President - Kipp Collins, M-D Consumer; Mike Wasson, M-D Manufactured Solutions and Cardinal Aluminum; and Joe Comitale, M-D Pro and Canadian Consumer. These three presidents along with the corporate office in Oklahoma City and Shared Manufacturing Services will report to Ryan Plotkin. Tower Sealants, Morse Industries and Cardinal Architect's leadership structure will remain in its current state and report to M-D Building Products CEO, Loren Plotkin.
"As a family-owned company, M-D is proud of its rich history dating back more than a century," said Loren Plotkin. "The strong results we have achieved in recent years has accelerated the growth of the company, building solid momentum upon which we can take steps to strengthen our structure. The new structure promotes greater flexibility to meet consumer demands and respond to industry trends. More importantly, it empowers our team members to be their best and to offer meaningful career path opportunities at M-D. Along with Ryan, our Board of Directors and the Executive Team, I am grateful for the strategic thinking and execution in forming M-D's business units to better position us for sustained success."
Kipp Collins, the new president of M-D Consumer, echoed those sentiments.
"I have had the privilege of serving M-D Building Products in multiple sales and marketing functions over the last 17 years. Because I've watched the company grow, I can confidently say this strategic business unit formation will result in maximum efficiency and excitement for our customers," said M-D Consumer President, Kipp Collins. "I'm thrilled to step into this new role as President of the Consumer Business Unit and help take the company to the next level."
Industry veterans will lead the new strategic business units.
Kipp Collins will lead the M-D Consumer business unit. Kipp has been with M-D for nearly 17 years in multiple sales and marketing functions, as well as responsibilities related to operations. He previously served as Executive Vice President of Sales and Marketing where he led all sales and marketing for M-D's consumer and original equipment manufacturer (OEM) sales channels. Kipp is based in Oklahoma City.
Mike Wasson will lead M-D Manufactured Solutions and Cardinal Aluminum. He has been with M-D for nearly 15 years. Most recently, Mike served as Senior Vice President of Sales leading M-D's Manufactured Solutions sales and marketing teams. He also oversaw the company's MetalSource distribution branches. Mike is based in Louisville.
Joe Comitale will lead M-D Pro and Canadian Consumer. Joe has been with M-D for over nine years. In total, Joe has worked with the Bengard and Loxcreen companies, which M-D acquired, for over forty years. Since joining M-D, Joe has served as Executive Vice President and President of M-D Canada. Joe is based in Toronto.
Jared Bringhurst will lead M-D's Shared Manufacturing Services function as Senior Vice President. This group will service all SBU's with manufacturing resources as well as engineering, maintenance, raw material purchases and quality. Jared joined M-D a year and a half ago to continue his extensive career in the aluminum extrusion and pro flooring industries. He is based in Oklahoma City and will report to Ryan Plotkin.
As part of this realignment, corporate functions, including Finance, Human Resources, and IT at corporate levels, will report to Ryan Plotkin.
About M-D Building Products
M-D Building Products, founded in 1920, serves diversified markets throughout North America including consumer retail and MRO, commercial flooring distributors, product manufacturers and professional paint markets. M-D also designs, manufactures, and markets a range of residential and commercial weatherization products, including door and window weather-stripping, thresholds, aluminum and wood flooring transitions, screen wire mesh and ancillary hardware products. Additionally, M-D produces and distributes a complete line of interior and exterior caulk marketed under the Tower Sealants brand, heavily finished and fabricated aluminum and vinyl custom extrusions and commercial shower and railing systems. The M-D Building Products brand portfolio includes SmartTool, Morse Industries, M-D Pro, M-D Canada, Tower Sealants, Cardinal Aluminum, MetalSource and M-D Plastics.
The company is headquartered in Oklahoma City, where its primary manufacturing and distribution facilities are located. As a North American manufacturer, M-D Building Products also operates eleven additional manufacturing and distribution sites across the U.S., Canada and Mexico.