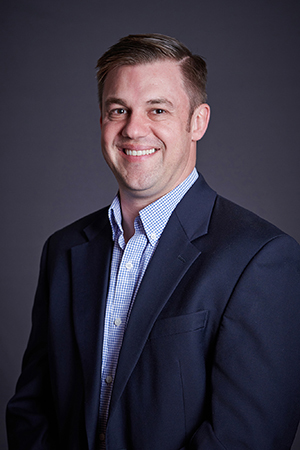 OKLAHOMA CITY — Ryan Plotkin has been named President for M-D Building Products, Inc., a family-owned company involved in developing, manufacturing, and marketing a range of residential and commercial weatherization, flooring, caulking, and specialty extrusion products. The announcement was made by Loren Plotkin, who remains the company's Chief Executive Officer and Chairman of the Board.
"This is the right move at the right time. Ryan's appointment to President represents our strong investment and commitment to further growth and continuing our momentum as a leading domestic, family-owned manufacturing company," said Loren Plotkin. "As we mark our centennial anniversary, I cannot think of a better way to start the next 100 years than with Ryan's experienced leadership and vision as he works with our executive team to elevate our business and position us for continued success."
Ryan Plotkin graduated from the University of Miami in 2007. He joined M-D Building Products in 2008 as a Global Business Manager, was promoted to Vice President of Corporate Development and later Senior Vice President of Operations. He earned his MBA from the Olin School of Business at Washington University in St. Louis in 2016 and was subsequently promoted to Chief Operating Officer.
As company President, Ryan Plotkin will lead operational growth plans surrounding the consumer products, specified extrusion manufacturing and professional flooring divisions. As CEO and Chairman of the Board, Loren Plotkin will focus on the continued growth of the organization through long-term acquisitions, business expansions, and building and leveraging industry relationships.
"Ryan is laser-focused on driving progress and redefining the customer experience. He is well positioned to continue leading the company in his new role as President," said M-D Building Products Board Member, Nick Canter. "Along with Ryan, the executive management team is full of bright, energetic individuals who consistently deliver results. M-D is in good hands and on behalf of the board, we fully support this appointment."
"I am proud of M-D's rich history dating back more than a century and of the positive momentum and growth we have accomplished with the company in recent years," said Ryan Plotkin. "I look forward to delivering innovative and efficient ways to support our customers' initiatives and improve our consumers' lives while creating a stable environment for our wonderful employees to grow. I am grateful for the opportunity to help take M-D to the next level."
About M-D Building Products
M-D Building Products serves diversified markets throughout North America including consumer retail and MRO, commercial flooring distributors, product manufacturers and professional paint markets. M-D also designs, manufactures, and markets a range of residential and commercial weatherization products, including door and window weather-stripping, thresholds, aluminum and wood flooring transitions, screen wire mesh and ancillary hardware products. Additionally, M-D produces and distributes a complete line of interior and exterior caulk marketed under the Tower Sealants brand, heavily finished and fabricated aluminum and vinyl custom extrusions and commercial shower and railing systems. The M-D Building Products brand portfolio includes SmartTool, Morse Industries, M-D Pro, M-D Canada, Tower Sealants, MetalSource and M-D Plastics.
The company is headquartered in Oklahoma City, where its primary manufacturing and distribution facilities are located. M-D Building Products also operates nine additional manufacturing and distribution sites across the U.S. and Canada.